BEWARE, please! This book contains explicit sexual content and may or may not contain Erotica &/or BDSM content as well. As such, it is not suitable or appropriate for readers under the age of 17 or readers who would be offended by this subject matter. My review may also contain conversation of the same. This warning has been extended to include some NEW ADULT as well.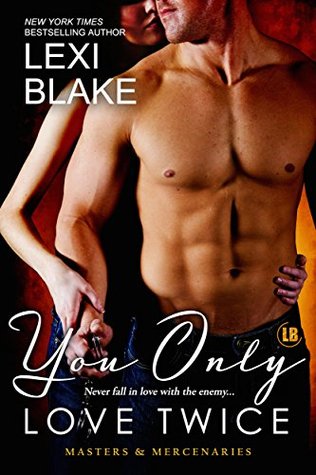 You Only Love Twice

by Lexi Blake
Series: Masters and Mercenaries #8
Published by DLZ Entertainment LLC on February 17th 2015
Genres: Contemporary, Romance
Pages: 350
Format: Paperback
Goodreads


A woman on a mission:  

Phoebe Graham is a specialist in deep cover espionage, infiltrating the enemy, observing their practices, and when necessary eliminating the threat. Her latest assignment is McKay-Taggart Security Services, staffed with former military and intelligence operatives. They routinely perform clandestine operations all over the world but it isn't until Jesse Murdoch joins the team that her radar starts spinning. Unfortunately so does her head. He's gorgeous and sweet and her instincts tell her to trust him but she's been burned before, so he'll stay where he belongs—squarely in her sights.

A man on the run:

Since the moment his Army unit was captured by jihadists, Jesse Murdoch's life has been a nightmare. Forced to watch as those monsters tortured and killed his friends, something inside him snapped. When he's finally rescued, everyone has the same question—why did he alone survive? Clouded in accusations and haunted by the faces of those he failed, Jesse struggles in civilian life until McKay-Taggart takes him in. Spending time with Phoebe, the shy and beautiful accountant, makes him feel human for the first time in forever. If someone so innocent and sweet could accept him, maybe he could truly be redeemed.

A love they never expected:

When Phoebe receives the order to eliminate Jesse, she must choose between the job she's dedicated her life to and the man who's stolen her heart. Choosing Jesse would mean abandoning everything she believes in, and it might mean sharing his fate because a shadowy killer is dedicated to finishing the job started in Iraq.
---
You Only Love Twice is the 8th book in the Masters and Mercenaries series by Lexi Blake.
I'm SO in love! I can't imagine not being able to read about these wonderful characters and their little BDSM infused mercenary world they're living in. It's simply a delicious read!
Jesse Murdoch is ex-army who suffered a terrible ordeal with a terrorist who killed his entire team in front of him. He was finally rescued but was never really trusted again. Ian Taggart recruited him for the McKay-Taggart team/family and he's been slowly feeling like part of the family but still suffers from PTSD and nightmares, and a sense of not belonging or not being trusted at times. Jesse came on the scene in Alex and Eve's book, On Her Master's Secret Service (book #4). He was actually hired by the FBI in that book to kill Alex and some how ended up being a part of the team by the end of the book. He's a great character! I love him. He's got the vulnerable side to make you want to hug him and hold him and squeeze him and never let him go but yet he's a complete badass who can kill you with his bare hands in a red-haze-rage kind of way. He's friggin' awesome!
Phoebe Graham is McKay-Taggart's mousy scared little Harry Potter loving accountant… or is she? She's been working under cover at McKay-Taggart for about a year now undetected. Her assignment was to keep an eye on the team of McKay-Taggart and especially Jesse Murdoch once he joined them. Phoebe was kind of getting on my nerves in the last couple of books. She was just so out of place for me. You have all these badass men with kickass women and then you had nerdy little scaredy cat Phoebe who jumped and ran every time Ian showed his face. It was pathetic. Now I know why she was there and acting the way she did. She's just as much of a badass as the rest of them. She's very cool. I adore her now! Anyone who can fool this team and especially Ian Taggart has got some killer skills!
I love so much about this book.
I particularly love how Lexi Blake keeps bringing back our beloved characters from the first 7 books. Each of them have had their own stories told but when a new member gets their book every one of the family shows up in them. They don't just show up but play major roles in them. We don't just get to hear how they're doing, we get to learn new things about them too. We get to remember why we fell in love with them in the first place. We get to watch each member grow with their family and each other. It's a beautiful thing to witness.
Another thing that I thought was pretty fantastic and a little different to say the least was all the Harry Potter references. Phoebe sort of is a bit of nerd. Not all of that was acting. She loves Harry Potter and Lexi Blake brought that into the book and I loved every second of it. I'm a huge Harry Potter nerd myself so it was awesome!
Simon is Jesse's best friend and partner and I loved how their relationship grew a little bit more. I love these two together. Chelsea (Simon's wife and resident computer geek) and Phoebe do not get along but it is very fun to watch the exchanges between these two. Chelsea never did like Phoebe so now that she found out she lied it's going to take a little more to warm up to her. She loves Jesse though and I'm sure since Jesse and Simon are partners that Chelsea and Phoebe will have to somewhat get along. I'm sure we'll see that pan out in future books. It should be fun fun fun! Chelsea can't push Phoebe around like she thought she could before. Phoebe bites back!
Once again Ian is my all-time favourite character in this series and any series I've ever read I think. He's the best! I don't post a lot of "quotes" from books that I read, but I find myself remembering back in these books and ninety percent of my favourite quotes are all either said by Ian or about Ian. This book here brings one scene that I just have to include in this review because out of all the bickering between all these characters, the bickering between Adam and Ian are my favourites. This happened right after Ian called Jesse a dumbass and Phoebe got mad at Ian for it.
Ian:  "You know I don't think you're stupid right?"

Jesse:  "Sure."

Ian:  "Damn it, Jesse.  I think everyone's a dumbass. Ask Adam."

Adam: "He's an asshole." Adam agreed.  "He's kind of a bully, but the dumb kind who pays really well and watches your back when you need it. I still fucking hate him. And love him. At the end of the day he's my brother whose shampoo I will change for NAIR when he expects it least."
This part I swear out of the entire book was my favourite. It may not seem like such a great exchange for some people, but if you read the entire series from start to finish you will know exactly why this part is so heart-warming for me. I love all of these characters so much but particularly Ian. He fights mostly with Adam or should I say Adam annoys Ian the most. So this part here really put my mind at ease that they really do love each other just like the rest of the team. I knew they had each other's back as far as the "team-work" goes, but I also wanted them to be brothers like everyone else. Ian and Adam have to work at it a little harder and this confirmed that I really had nothing to worry about. In addition to that, it brought Jesse into the fold. Ian doesn't call him a dumbass because he thinks he is one. He treats him just like he does everyone else in his little family. I think it warmed Jesse's heart a bit more too.
It's such an amazing ride!
Seriously I could ramble on and on for hours about this book, this series, these characters (old and new alike) and all of their amazing shenanigans. There are so many new characters that came out in the last couple of books and I cannot wait to hear their stories come to life and revisit how things are going with the existing family that I already adore. The entire series is my all-time favourite BDSM romance. Each book in the series just gets better and better.
Lexi Blake is one hell of a writer!
She will immediately draw you in and wrap you around her little typing fingers and she's like a pitbull! She will not let you go nor will you want her to let you go. I myself adore her books and I'm ever so grateful to have stumbled across her stories. I cannot explain enough how her books make me feel. They warm my heart. They make me feel better when I'm sick. They cheer me up when I'm blue. They totally make me laugh right out loud at times and cry at others. They are my treasured and prized possessions. Now if I could only get her autograph on some of them. That would be the proverbial cherry on top!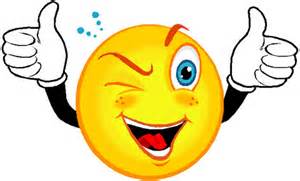 If you haven't already read any of these books I'm telling you right now you MUST get your butts out to the book stores, libraries, or order them on your eReaders. They are all MUST-READS! Start from the very beginning so you don't miss a thing! Trust me! You DO NOT want to miss anything!


Related Posts