I received this book from the author and/or publisher FREE of charge in exchange for an honest review. This does not affect my opinion of the book or the content of my review.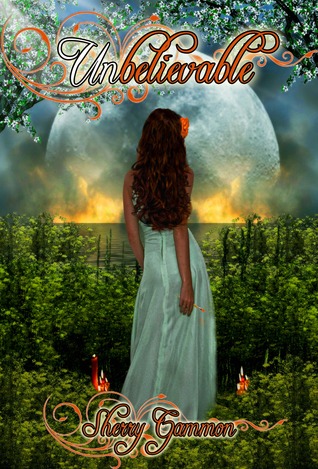 Unbelievable

by Sherry Gammon
Series: Port Fare #2
Published by CreateSpace Independent Publishing Platform on 2013-04-05
Genres: Contemporary, Romance, Young Adult
Pages: 374
Format: Paperback
Goodreads


Deliah Lopez Dreser's in town to take care of family business. They say the apple doesn't fall far from the tree, but there's more to Lilah than meets the eye. Cole's in danger of losing his heart when this firestorm throws sparks his way. However, is she simply playing him for the fool in order to exact revenge for her brother's murders? Maggie and Seth's reaction when the truth is revealed pushes friendship to the limit. And this time around it won't be a Dreser causing an uproar in Port Fare. It will be Cole's good friend Booker. But does Booker have it all wrong? Usually not!




I don't even know where to begin.  I say that a lot, I know!  It just takes me awhile to get the words out I guess.  First things first:   Would I recommend this book?   Hell yeah I would!  Times 100!!!  To anyone who will listen to me.
This series so far has got to be one of the most amazing stories I've ever read.  I came across my copy of Unlovable a few weeks ago and took a peek at it and ended up reading it for the third time and then I read Unbelievable and I've never been so in love with a group of characters like I am these guys.   They are totally the best!  I love Cole and Seth so much it's gut-wrenching, but I believe I love Booker the most.   They are the most amazing personalities to read about.
This book carries on about three years after Unlovable and maybe it's because I re-read Unlovable so recently but it's like three years didn't happen.   The story just carries on just like life and the friendship between Booker, Seth and Cole is just as strong if not stronger and Maggie has been folded into their family seamlessly.   It's warm and inviting to read.   I truly enjoy how Ms. Gammon told the story from Cole's and Lilah's POV because this one focuses on their lives in particular but yet she doesn't forget about the rest of the family.  We get to catch up on the ones who started this and that's fantastic!  They are there and completely included in Cole's story as they should be.   And…  what a story it is.  It's amazing!   So many emotions and each one was worth every second.   The "family" dynamic is brilliant between these best friends.  We get to see inside Cole a lot more and he's just as unassuming, caring, selfless, lovable.. and pure as we knew him to be in the first book without being inside his head.
Sherry Gammon is a phenomenal writer!   She's a master at her craft as far as I can tell because I can't pick her book up and take a quick glance.  It matters very little whether I read the book before or not…  if I pick it up and browse I end up reading or re-reading it.   Re-reading a book doesn't happen very often with me.   There are only a few books I do that with.   This will be another.
The secret, I believe, is in how she reaches right out of the pages and grabs you right around the neck and holds you there until you've read every last word.   It's magical really.   I don't even have to turn the pages… they do it all by themselves… I swear!   Her words are perfect, the tempo and pace are perfect and the climaxes are perfect!   The character building is just beyond all reason amazing!   It's like I personally know these people and can witness myself how far they've come and get excited about how far I can see them going.   There's an abundance of humour, which is just awesome.  I can't say enough.   Love love LOVE this series!
Can't wait for Booker's story now!




Related Posts