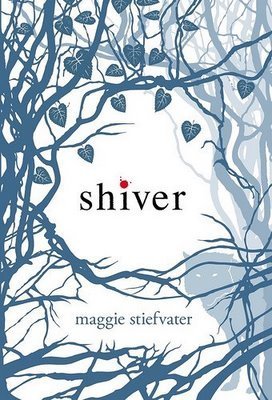 Shiver

by Maggie Stiefvater
Series: The Wolves of Mercy Falls #1
Published by Scholastic on 2009
Genres: Paranormal, Young Adult
Pages: 392
Format: Hardcover
Goodreads


From a dazzlingly talented young writer, a haunting and original supernatural romance in the vein of TWILIGHT. For years, Grace has watched the wolves in the woods behind her house. One yellow-eyed wolf--her wolf--is a chilling presence she can't seem to live without. Meanwhile, Sam has lived two lives: In winter, the frozen woods, the protection of the pack, and the silent company of a fearless girl. In summer, a few precious months of being human . . . until the cold makes him shift back again. Now, Grace meets a yellow-eyed boy whose familiarity takes her breath away. It's her wolf. It has to be. But as winter nears, Sam must fight to stay human--or risk losing himself, and Grace, forever.
---




Haven't posted about my latest reads in awhile.  I've read several books in the past 2-3 weeks, but this one in particular is standing out.  It was amazing!  I LOVED it!!  It's the first in a new trilogy I believe and I cannot wait for the others to come.
I have never read Maggie Stiefvater before and WOW she has an amazing style of writing.  Her descriptions pluck you out of where you are and plop you right down smack dab in the middle of where she wants you to be.  The tiniest of details are not left out, but yet she is still very careful not to bore you with too much detail. Very hard to do.
I also found that with this particular book she adds poetry (in the form of song lyrics) in the middle here there and everywhere.  Now whether she does that with all her books I'm not sure, but in this book I thoroughly enjoyed it.  I find her an incredibly talented author and I very much enjoy reading her.  Can't wait for more.
side note:  I read this book in less than 24 hours!  Could not put it down.




Related Posts