BEWARE, please! This book contains explicit sexual content and may or may not contain Erotica &/or BDSM content as well. As such, it is not suitable or appropriate for readers under the age of 17 or readers who would be offended by this subject matter. My review may also contain conversation of the same. This warning has been extended to include some NEW ADULT as well.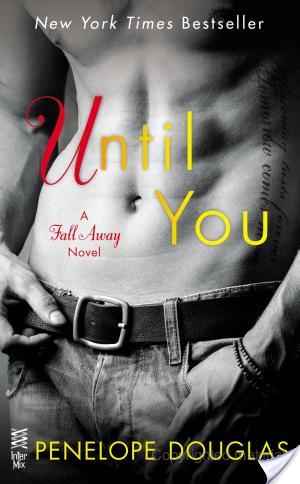 Until You

by Penelope Douglas
Published by Penguin on 2014-02-18
Genres: Contemporary, New Adult
Pages: 214
Format: eBook
Goodreads


From New York Times and USA Today bestselling author Penelope Douglas comes a companion novel to Bully. This is Jared's story. Have you ever been so angry that hitting things felt good? Or numb to all emotions? The past few years have been like that for me. Traveling between fury and indifference with no stops in between. Some people hate me for it, while others are scared of me. But none of them can hurt me, because I don't care about anything or anyone. Except Tatum. I love her so much that I hate her. I hate that I can't let her go. We used to be friends, but I found out that I couldn't trust her—or anyone else. So I hurt her. I pushed her away. But I still need her. She centers me. Engaging her, challenging her, pushing her—it's the one last part of me that feels anything anymore. But then she went and screwed everything up. She left for a year and came back a different girl. Now, when I push, she pushes back...and I'm not sure either one of us will ever be the same. Includes a teaser for RIVAL, the next unforgettable novel from Penelope Douglas.... Praise for Bully:
---
Okay so I don't need to go into what the book is about because it's the retelling of BULLY only in Jared's POV instead of Tate's.  I also don't need to hash through how much I adore these characters because it's all in my review of Bully.  The only thing I will comment on is Tate's best friend,  K.C.  I gave her a pretty rough time in my review because I thought she wasn't very nice to Tate considering she was supposed to be her BFF.  Well, after reading things from Jared's POV… I completely changed my mind about her and take everything back that I said.
   

It's SOOO much more than a retelling though!

   
I can't even begin to tell you how happy I am with this book.  If at all possible, I loved this one even MORE than Bully, and Bully set me right on my ass I loved it so much!
I don't know what it is with this topic or if I'm some sort of weird-ass sadist, but any stories that I read about abuse or bullying or anything like that I can't seem to get enough of it.  It's not that I enjoy their suffering.  Quite the opposite. I enjoy their climb to the top to dig themselves out of it and the strength and power that they gain in the process.
In Bully I found Tate to be amazing and strong hearing it from her side.  She was strong in her own head and to me as a reader.  Now after reading it from Jared's side, I love her even more because her strength wasn't just inside of her and to us as readers, but her fellow characters could see it too.
In Bully we found Jared to be… well, the BULLY… but after hearing it from his POV my heart is even softer for him.  I fell for him in the first book, but hearing his side of things and what his inner turmoil was doing to him just makes me melt for him.  I mean sure I wanted to kick his ass a lot of the time too, but maybe not as hard.  He's an amazing character.
Another character I fell for in this book was Madoc.  I liked him in the first book, but knowing what he was saying to Jared when Tate couldn't hear… he's awesome!
My one and only complaint (and it's minor) View Spoiler »is that the lit up tree that Jared did for Tate was also mentioned in this book but wasn't elaborated on.  That was one of my favourite things about Bully so I wanted to relive it again and again, but it was just mentioned briefly. « Hide Spoiler  
Other than that one tiny detail and that's just me being greedy, I recommend this book to everyone, but especially people who enjoyed Bully.  I know some people doesn't necessarily like reading a story that they've already read, but in this particular case…. IT'S SOOO MUCH MORE!   Jared needs to be heard!
So if anyone passed on this, please don't.  It's worth every single word.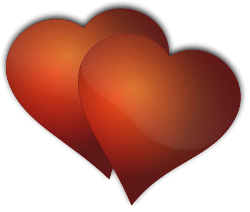 Related Posts