BEWARE, please! This book contains explicit sexual content and may or may not contain Erotica &/or BDSM content as well. As such, it is not suitable or appropriate for readers under the age of 17 or readers who would be offended by this subject matter. My review may also contain conversation of the same. This warning has been extended to include some NEW ADULT as well.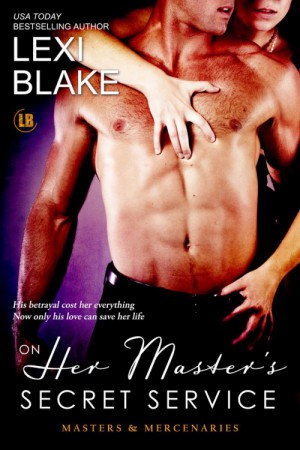 On Her Master's Secret Service

by Lexi Blake
Series: Masters and Mercenaries #4
Published by DLZ Entertainment LLC on May 12, 2013
Genres: Adult, Romance
Pages: 410
Format: Paperback
Goodreads


Her submission fulfilled her...

When Eve St. James married Alex McKay, she had her whole life ahead of her. They were the FBI's golden couple by day, but by night Eve gave herself over to her husband's world of Dominance and submission filled with pleasures she came to crave.

His betrayal destroyed her...

Worried for her safety, Alex left Eve behind to tackle a dangerous mission. But Alex never suspected that Eve was the real target and her security is destroyed by a madman. By the time he rescues her, his wife has been changed forever.

But when her life is in danger, he is her only hope...

Unable to heal the damage, Alex and Eve are still trapped together in a cycle of pleasure and misery that even their divorce cannot sever. But when a threat from Eve's past resurfaces, Alex will stop at nothing to save her life and reclaim her heart.
---
On Her Master's Secret Service is book #4 in the Masters and Mercenaries series by Lexi Blake.  I'm re-reading this series from the beginning.  It's even better this time around and this is my third time. It gets better each time I swear!
If you've read books 1-3 you'll have already met Alex McKay and Eve St. James. Alex, ex-FBI agent is the McKay in McKay-Taggart, a mercenary run security company, and Eve, ex-FBI in the BAU, is the very smart profiler. They were married once but a tragic event made it difficult for her and Alex to stay connected and so, sadly they divorced. They still work together at McKay-Taggart, but they are distant. They appear to love each other very much but they just cannot get passed it.  Michael Evans, the previously mentioned "tragic event" is back and Alex wants to hunt him down and kill him for his crimes to his wife. Will Eve still be around once Alex gets his revenge?
I feel like this is a stupid question, but have you ever had a book that just makes you feel good? Of course you have. We all have. This is different! It's not just a "feel good" book.  It's more like a "soothing balm to your soul" book. It's THAT good. Actually it's even better than that. I'm not sure how I can explain how good this book makes me feel without delving into spoilers. I try my best not to do spoilers because I know myself I have a very difficult time not clicking on that "view spoiler" link, and it always ruins something for me. This book should not be ruined for anyone. You need to FEEL it for yourself from start to finish… and by that I mean the series, not just this book.  Alex and Eve's story didn't just start in this book.
A little Lexi Blake gushing going on here…
Okay, so we have a story that is told so well that you swear Lexi Blake must be some kind of mercenary herself. The details and knowledge that she has is amazing. I said this before but she's really great at getting her research in. She explains things about soldiers and operatives that can't be guessed. She misses absolutely NOTHING when telling her tale. Nothing. It's crafted in such a way that it's… in a word, PERFECT.  The subtle hints and clues throughout keep your interest piqued but gives away nothing. It's just not TOLD to you. You're not just reading words that make sense.  You're LIVING those words and feeling those words deep in your heart that it's real for you. Ms. Blake has you invested in her characters so much that you cry when they cry, you laugh when they laugh, and you pump your fist in the air when they succeed. You can't help but absolutely love each and every one of them. They are all phenomenal characters, so you feel very connected and part of their story. They aren't just characters in a book. They're friends that you need to see through to the end.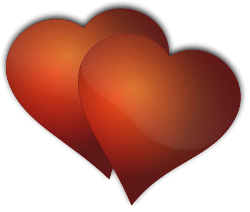 Aside from the actual adventure that we were on this time (which was amazing by the way in case I didn't mention that already) we got to the heart of two great characters in Alex and Eve. We were able to get inside their entire marriage problems and talk about why their marriage failed and the healing process that they go through to either stay together or go their separate ways.  Regardless of their decision, the love and friendship that these two have for each other and those around them is so beautiful. They are all a very close knit family. Lexi keeps you guessing the entire time on how it's going to play out but yet she makes you feel like no matter which way it goes you're going to be okay with it. This part of the story was so heart breaking to read yet healing at the same time.
New characters and previous favourites to love!
We got to meet a couple of new people in this one.  Kristen who came out of nowhere to help Alex and certain people of the McKay-Taggart team.  Not everyone came along this time.  Sean and Adam were the only two that Alex was allowed to bring with him or else she would walk away.  As it turned out Ian couldn't come anyway because apparently Eli Nelson is rearing his ugly head again and creating all kinds of problems for Ian.  Everyone likes Kristen even though she seems to be hiding something. She's very smart and could totally be an asset for McKay-Taggart, but alas she's a journalist not a mercenary.  The other character is pretty cool, but you'll have to meet her/him yourself by reading the books. Anything I say could be a spoiler for this one.
And once again I have to dwell a bit more on my dearly loved Ian Taggart. He had a rough time in this book and yet his sarcasm and grumpiness still made me laugh.  Lexi Blake and her never ending witty humour at its best again. I also have to mention Adam. The little bugger is phenomenal at what he does, but he's also a thorn in Ian's paw. He's still family in Ian's eyes and he trusts him with his life, but for some reason Adam just loves to bug the shit out of Ian. It makes for some pretty hilarious exchanges. I say Adam and Ian, but really it's Adam with pretty much everyone, except the girls. He's a dream with them.
… and I cannot leave without stressing how enjoyable the romantic sexy sex scenes are. They're breath taking.  It's not just those scenes though. It's the exchanges between the Doms and their submissives. It's really heart warming to witness.  (I also enjoyed one particular scene where Eve didn't really know she did anything wrong, but it was caught by Alex, of course, but also caught by Adam and every other Dom in the room, and what Adam did and said about it. View Spoiler »the whole cinnamon roll thing « Hide Spoiler
Related Posts