BEWARE, please! This book contains explicit sexual content and may or may not contain Erotica &/or BDSM content as well. As such, it is not suitable or appropriate for readers under the age of 17 or readers who would be offended by this subject matter. My review may also contain conversation of the same. This warning has been extended to include some NEW ADULT as well.
Love and Let Die by Lexi Blake
Series: Masters and Mercenaries #5
Published by DLZ Entertainment LLC on 2013-10
Genres: Adult, Romance
Pages: 452
Format: Paperback
Goodreads


A Tragic Love Story:

Charlotte Dennis's mission was clear: distract and misdirect CIA operative Ian Taggart by any means necessary. If she failed, she would never see her sister again. With her training, it should have been simple, but after one night in Ian's arms, she knew that saving her sister would mean losing the man of her dreams.

Ian was tracking a terrorist when he met the beautiful American daughter of a Russian mobster. His instincts told him Charlotte was trouble, but his body craved her like a drug and his heart would not be denied. She took his ring and his collar. For once he was truly happy. But as he closed in on his target, her betrayal cost him his mission while her sacrifice saved his life. As she died in his arms, Ian vowed he would never love again.

A Dangerous Reunion:

For five years, Charlotte has thought of nothing but returning to her husband, her Master. Working in the shadows, she has devoted herself to earning a chance to reclaim her place in Ian's life. But forgiveness isn't a part of Ian's vocabulary. Nothing is more important to Ian Taggart than his new mission. But the information he needs is firmly in the hands of the woman who betrayed him. To catch his most dangerous prey, Ian will have to let Charlotte back into his life. As the hunt takes them to some of the world's most exotic locations, the danger grows and their passion reignites.

Will Ian forgive his wayward submissive...or lose her again?
---
Love and Let Die is book #5 in the Masters and Mercenaries series by the phenomenal Lexi Blake! It has to be my favourite book so far in this series but I'm guessing that's not because the other books weren't just as great but more because Ian Taggart is my all-time favourite character from these books… and many other books too I believe. He's a cranky bad-ass with a terrible attitude and huge potty mouth and OMG… I freakin' adore him!
The McKay-Taggart team are back in action along with a couple of new comers and it's an amazing ride!
What the hell is it about hot sexy male cranky viking-like Doms with huge chips on their shoulders that make you love them and want to hold them and show them that they're loved? This one in particular is such an asshat but you can't help but love him. I think it's the fact that his position as the ultimate mercenary and protector of all things good gives him the leeway he needs to be an ass and get away with it. Plus he's had this brick wall of "I hate everything!" up for so long that it's part of who he is now so if he were to be anything less, or more in this case, he wouldn't be Ian Taggart. He doesn't like showing his emotions, hence the brick wall of hate, but you just know that he is a fierce protector of his family because he loves each and every one of them so much. Yes, even Adam… at least I think so.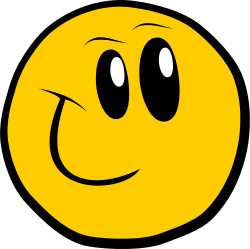 Charlotte Dennis is amazing! I truly think she's one of the greatest female characters in this book.  They are all great, especially Eve St. James, but Charlotte coming back from the dead is a late comer to this series and just as phenomenal as the rest of them. She tends to drive her husband, Ian, a little nuts right at the moment because of her ultimate betrayal to him but she loves him fiercely and will stop at nothing to regain his trust and love. And oh boy what a task that is going to be for her. I don't know if I mentioned it but Ian is just as stubborn as he is an ass!  Can't really blame him for his trust issues, but he's so stubborn that he can't even admit that he used to love her regardless of whether he does now or not. If you ask Ian, he is NOT married and he is NOT nor was he ever in love with Charlotte Dennis! Charlotte has her work cut out for her to get back into his life because he will not make it easy, if it's even possible. He was hurt pretty bad by the betrayal. It's hard to recover from that.
Oh what a trip this book is! Like with all of the books in this series there is sort of two maybe three stories going on here. The hunt for Ian's ultimate nemesis, Eli Nelson, and his past coming back to bite him in the ass.  Plus Charlie has some mega players after her ass too. Again, like the other books in this series so far, this is a dangerous mission but for some reason it seems even deadlier because Ian is in some serious shit up to his eyeballs this time and he's distracted.
It's wicked exciting! Lexi Blake takes us on the most amazing journey to wonderfully beautiful sceneries and cultures that's just breathtaking to witness, even if it is only through words. It didn't really seem that I was reading it, rather more like watching it instead. What an awesome feeling to close your eyes and feel like you were actually at some of these picturesque places. Wonderful descriptions!
I cannot even begin to express enough how much I love the Masters and Mercenaries series and especially Love And Let Die! If I could reach out and smack every reader out there upside the head with a copy of the very first book The Dom Who Loved Me I just know that everyone would be as hooked as I am on this series.  How could you not? It's "pure passion" with a side of "excitement" all wrapped up (or should I say tied up) with "incredibly sexy"!
SIDE NOTE!
I did not review this book or any of this series on this blog until Book #6 Dungeon Royale.  I did, however, write a review for GR that I just deleted because I'm reposting with this new review. After I read it again I had to leave a small snippet of my original review below because it still holds true even after a year and a half since reading it the very first time.  I couldn't delete it even though some of it is rehashing what I already said above.  I have been a huge fan of Lexi Blake and this series since it first came out, but my blog wasn't always Adult and/or Erotica friendly and now it is!
This is from my original review back in October 2013:  
Lexi Blake can write a mean down and dirty hot steamy sexy as hell scene that makes you want to either take a cold shower or get a freaking onslaught of high powered fans directed right at you, but she's way more than that.  This girl can write! She can weave such an in depth  little web that you have no idea what's coming and let me tell you… you cannot stop turning those pages. In fact they appear to turn of their own volition because I don't recall moving anything but my eyes.
Anyway, some people just aren't into the hot and steamy, and there is nothing wrong with that but that aside, this series has an amazing back-story.  They are all either CIA, Army, FBI or recruited from lesser known areas of the world and they are all just damn good at what they do and they are a tight little family.  They formed their own mercenary group called McKay-Taggart Security.  Each book has been about a different member of the team and the family dynamic is in each and every one of them.  Each member of course brings their own special attitude and charm to the table but are all trained to perfection and are all brothers… not necessarily by blood.  They get under each others skin, especially Adam to just about everyone except Jake, to the point of fists flying and yet they protect each other to the death.  They are also the funniest and most sarcastic group of hot guys I have ever read about.  I have actually laughed right out loud at times during the books.  I have also teared up, or worse, actually sobbed.  It wasn't pretty I gotta say, but damn well warranted.
There are very exciting and very dangerous situations afoot and deception and lies are mixed in there too.  Bring those together with the fierce need to protect your "family" and you've got yourself a dandy little read thanks to Ms. Blake.  She takes you all over the world to pretty amazing sites and cultures.  There is just nothing left out.  These books have it all.
I just had to include it even though some of it is repeating what I already said.  It's kind of fun sometimes to go back and read what you wrote a ways back.  
Signing Off
So, yeah… I'm a mega-huge fan and I think everyone should be a Lexi Blake fan. She will not disappoint you. This series will not disappoint you and I swear you must meet this group of sexy hot men because they will not disappoint you either. There are so many scenes in this book that I could call my favourite but I think I've narrowed it down to the reunion scene with Ian and little brother Sean. So adorable. It was a tough choice just picking one. This book is FULL of them. Love love love LOVE this book!
Oh yeah… and I almost forgot to mention Phoebe Graham.  She's an accounting girl that was mentioned in the last book briefly and made a small appearance in this one. There is something up with her. She's a meek little mouse who frightens extremely easily… so why the hell is she working for the scariest man on the planet?  She definitely piqued my interest after reading this book the first time. She makes other appearances in the books after this one too but I believe we'll find out way more about her in book #8 coming out February 17th, 2015 titled You Only Love Twice.  Can't wait! I was having Masters and Mercenaries withdrawal, which is why I started to re-read them. It'll be nice to have a new one to sink my teeth into soon.
Related Posts