BEWARE, please! This book contains explicit sexual content and may or may not contain Erotica &/or BDSM content as well. As such, it is not suitable or appropriate for readers under the age of 17 or readers who would be offended by this subject matter. My review may also contain conversation of the same. This warning has been extended to include some NEW ADULT as well.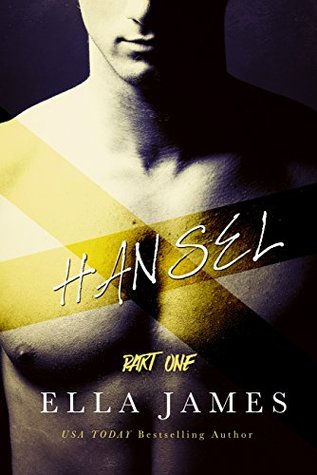 Hansel 1: An Erotic Fairy Tale

by Ella James
Series: Hansel
Published by Barkley's Books on October 20, 2014
Genres: Adult, Contemporary
Pages: 81
Format: eBook
Goodreads


My name is not Gretel. It's Leah. I'm not the dish-washer. Or the kitchen girl. I'm not one of Mother's pets - at least not anymore. I'm not a storybook girl no one sees. Because my author changed my story at the last minute.

Now you have no idea who I am, or what my story is. Only one part is still true: I find him. He's mine—the one called Hansel. I've still come here to claim him.

---

I'm Hansel, and I was a crazy woman's toy. It's taken years, but I've finally forgotten everything that happened at The House. Including Leah. Okay, that's not true. I live for sex with girls who look like Leah.

I remember her. I need her. She was mine.

---

AUTHOR'S NOTE: This story is not panty-melting. Your panties won't have time to melt, because they will fuc*ing evaporate. Poof! But let me level with you: It is crazy. It is dark. You have to trust me. You will find both Gretel and Hansel to be completely fuc- lovable. You have my word. P.S. It's not fantasy. It's contemporary erotica. P.S.S. No one in this fairy tale is related. P.S.S.S. This is a hastily updated blurb, which, like the story, changed at the last minute. In the next few days, I'll write a new blurb.
---
Okay, this is a very short novella.  81 pages to be precise, but holy crap it packs a freakin' punch!  I'm like ready to rip someone apart to get to the next mini-book!
Hansel and Gretel are not their real names.  It was the names that their freaky captor gave them when she kidnapped them over 10 years ago.  Now they are free to live their own lives and CLEARLY there is some deep issues that they need to work through. Leah (Gretel) has found Lucas (Hansel) and she wants him back.  He is hers.  How to do that is another situation altogether.  He is now running his own BDSM club.  Lucas has left his past behind and is trying to forget everything except Gretel.  She is his and he needs her.
Wow.  This was a surprise.  I really didn't expect it to go like it did.  I don't know really what I expected, but what I got I loved! Totally unique twist on an already dark and twisted Grimm fairytale.  Leah dives into the world of Dominance and submission to get close to Lucas and Lucas ensures that all of his subs are a certain type…. all like Leah.  Leah applies to be one of his subs but he doesn't know it's her because he requires them all to wear a mask. Now doesn't that sound like massive amounts of fun?  LOL
I really like… well, pretty much everything about this book.  I love the characters and I love how things are going so far in this creepy tale.   I love how Ella James gives both characters their own chapters.  It lets me know what each are thinking.  I also like how she goes back 10 years to when they were captives and tells parts of the story from then.  It gives a bit more history to each character and their feelings toward each other.
I don't know what else to say.  I friggin' loved it!  I know it's short, but there is more to come and I can't wait to read more of their story.  I'm hooked.
… and the sexy hot steamy scenes aren't too shabby either.  wink wink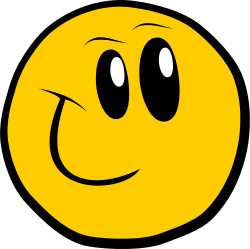 Related Posts