BEWARE, please! This book contains explicit sexual content and may or may not contain Erotica &/or BDSM content as well. As such, it is not suitable or appropriate for readers under the age of 17 or readers who would be offended by this subject matter. My review may also contain conversation of the same. This warning has been extended to include some NEW ADULT as well.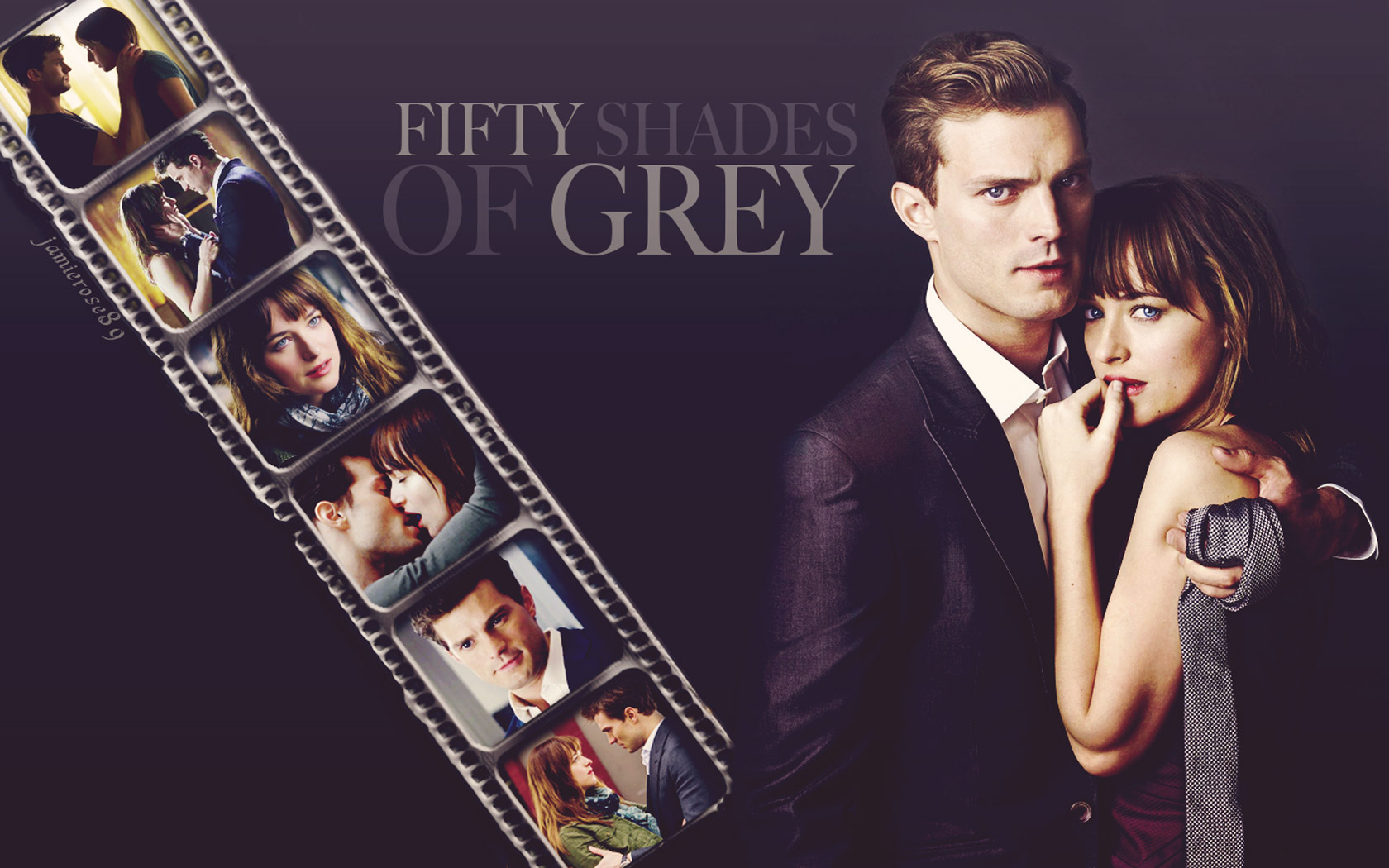 Fifty Shades of Grey (Movie Tie-In Edition) by E L James
Series: Fifty Shades #1
Published by Random House Incorporated on January 6th 2015
Genres: Contemporary, Romance
Pages: 528
Goodreads


MORE THAN 100 MILLION COPIES SOLD WORLDWIDE NOW A MAJOR MOTION PICTURE When literature student Anastasia Steele goes to interview young entrepreneur Christian Grey, she encounters a man who is beautiful, brilliant, and intimidating. The unworldly, innocent Ana is startled to realize she wants this man and, despite his enigmatic reserve, finds she is desperate to get close to him. Unable to resist Ana's quiet beauty, wit, and independent spirit, Grey admits he wants her, too--but on his own terms.   Shocked yet thrilled by Grey's singular erotic tastes, Ana hesitates. For all the trappings of success--his multinational businesses, his vast wealth, his loving family--Grey is a man tormented by demons and consumed by the need to control. When the couple embarks on a daring, passionately physical affair, Ana discovers Christian Grey's secrets and explores her own dark desires. This book is intended for mature audiences.
---
Something A Little Different
I do not normally review movies on here but considering this is Fifty Shades of Grey and it was one of my favourite trilogies, I felt I should review the movie.
So, the movie was released in January and it's now almost the end of May.  Why so late?  There is a perfectly reasonable explanation for that.  I was scared to watch the movie.  I know.. I'm weird.
I didn't want to go to the movies with fifty million  other people going "oooh" and "aaaah" in the Theatre.  I also didn't want to go because I knew that most of the people going were going for the sexy hot scenes and not the story itself.
I cannot tell you the times that people have come up to me and said, "Have you read those Fifty Shades books?" When I answered yes I NEVER got anything more than lifted eyebrows or whispers behind the hand indicating to me that what they thought of the books were nothing but fluffy sexy scenes.   It was incredibly annoying to me because the high sexual content is NOT what I loved about those books.  It may seem a little odd considering I review a lot of BDSM and Erotica books but (not unlike those books) to me Fifty Shades was way more about Christian Grey and his story and how Anastasia Steele helped reach him and heal him.  The hot sexy scenes in Fifty Shades and all of my treasured BDSM books is just bonus material.  I look for the story behind all that bonus material.
I've already reviewed all three of the Fifty Shades trilogy on here so I'm not going to get into reviewing the books again.  What I am going to do is review the movie itself and the actors themselves.
The Movie
Pleasantly enough, the movie was fairly close to the book.  I was very pleased with this.  Everyone knows how books are better than the movie and this was no different.  However, even though they did have to rush through some parts and leave out other parts in order to fit it in 90 or so minutes, they did a superb job of getting all of the important parts in. It flowed nicely and was really quite good.
The Actors
Eloise Mumford who played Ana's roommate Kate.  Great actress, terrible for Kate's part.  She didn't fit at all. It wasn't her acting.  She just didn't fit the part.
Luke Grimes who played Elliot Grey.  Didn't see him long enough, but I think he did great for what I did see of him.  Aloof and fun.
Victor Rasuk who played Jose.  He wasn't in it very much but he's the perfect Jose.
Dakota Johnson who played Anastasia Steele did quite well.  I liked her acting and I think she portrayed Ana really well.  She was innocent enough and had backbone when needed.  Yeah, she was pretty good.  Not excellent, but good.
Jamie Dornan who played Christian Grey.  This is the one that I'm having a hard time with.  Oddly enough he did fabulous with the sexy hot scenes.  He looked damned good in those low riding ripped jeans of his with his bare feet.  He even did some scenes well where I almost… ALMOST  believed that he was Christian Grey.  However for the most part he is a terrible actor.  Honestly this is the second or third time that I've seen him in movies or TV shows and I can never connect with this guy.  He has this delay in delivering his lines that's for drama effect I'm sure, but they just ruin it for me.  It's more like he's trying to remember his line than pausing for effect. It takes me right out of the scene. Again, I just cannot connect with him.  He is fairly good looking though and he's ripped and really knows how to wear a pair of faded jeans.  I just simply didn't see Christian Grey.
Marcia Gay Harden who plays Christian's mother.  Marcia can do no wrong in my opinion.  She's a seasoned actress and she's really good.  We don't see much of his mother, but she plays her perfectly
Max Martini who plays Taylor.  Perfection!
Rita Ora who plays Mia.  Another no connection for me.  I don't think she's a good fit, but again, I didn't see much of her so maybe I'll get a better feel for her in movie #2.
The Bottom Line
Having bitched about the actors as much as I did… the movie is not bad at all.  I was terrified that this movie would suck and ruin the books for me and I'm happy to say that didn't happen.  I'm actually looking forward to the second movie now instead of dreading it.  Can't wait to see the flattened Charlie Tango balloon in the next one.
Related Posts