BEWARE, please! This book contains explicit sexual content and may or may not contain Erotica &/or BDSM content as well. As such, it is not suitable or appropriate for readers under the age of 17 or readers who would be offended by this subject matter. My review may also contain conversation of the same. This warning has been extended to include some NEW ADULT as well.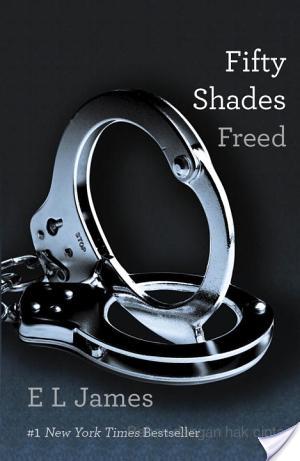 Fifty Shades Freed

by E L James
Series: Fifty Shades #3
Published by Random House LLC on 2012-01-17
Genres: Adult, Contemporary, Romance
Pages: 559
Format: Paperback
Goodreads


When unworldly student Anastasia Steele first encountered the driven and dazzling young entrepreneur Christian Grey it sparked a sensual affair that changed both of their lives irrevocably. Shocked, intrigued, and, ultimately, repelled by Christian's singular erotic tastes, Ana demands a deeper commitment. Determined to keep her, Christian agrees. Now, Ana and Christian have it all—love, passion, intimacy, wealth, and a world of possibilities for their future. But Ana knows that loving her Fifty Shades will not be easy, and that being together will pose challenges that neither of them would anticipate. Ana must somehow learn to share Christian's opulent lifestyle without sacrificing her own identity. And Christian must overcome his compulsion to control as he wrestles with the demons of a tormented past. Just when it seems that their strength together will eclipse any obstacle, misfortune, malice, and fate conspire to make Ana's deepest fears turn to reality.This book is intended for mature audiences.




Again WOW!  My only problem with this book is that the trilogy is over.  I know right now I'll re-read this book.  I've already re-read the first two and I read this book so fast that I want to read it again to make sure I didn't miss anything.   Plus I just can't get enough of these two…. especially Christian.
It was absolutely phenomenal! Christian is so adorable and just plain bad-ass.  You want to smack him sometimes, but when you realize his reasoning behind what he does and his tantrums you just want to hold him and let him know that he's cared for… and then smack him again for being so silly.  LOL I don't know what else to say that I haven't already said about the first two books.  It's just MORE of a great story.   There is nothing I didn't like about it.   Well, except that sadly it's over. ABSOLUTELY ADORED IT!!




Related Posts