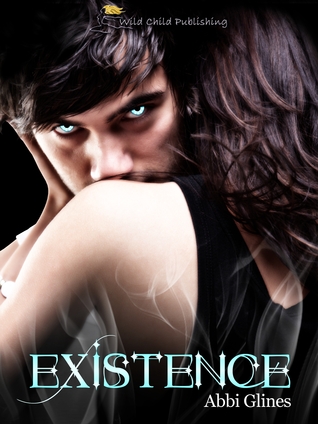 Existence by Abbi Glines
Series: Existence Trilogy #1
Published by WILD CHILD Press on 2011
Genres: Paranormal, Young Adult
Pages: 161
Format: Paperback
Goodreads


Pagan Moore has seen souls her entire life. If she didn't let them know she could see them, then they leave her alone. Until she stepped out of her car the first day of school and saw an incredibly sexy guy lounging on a picnic table, watching her with an amused smirk on his face. Problem is, she knows he's dead. When he speaks to her, Pagan is fascinated. What she doesn't realize is that her appointed time to die is drawing near, and the wickedly beautiful soul she is falling in love with is not a soul at all. He is Death-- and he's about to break all the rules.




Loved it!  I blew through this book in less than a day and I'm so upset with the cliffhanger ending!  Not really.  I'm just upset that I have to wait until April for book #2. 
This was a fantastic book.  I could NOT put it down.
Absolutely awesome story.  Totally new (for me anyway) and I just adore Dank!  He's an awesome character… especially for Death!
Speaking of the cliffhanger…. I so did NOT see that coming!
Bravo!




Related Posts