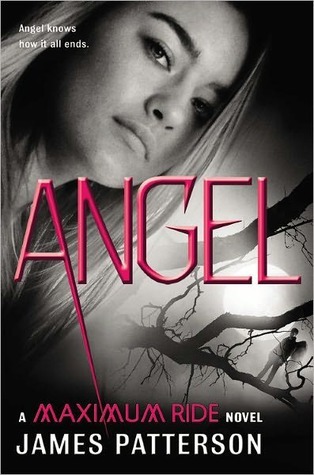 Angel by James Patterson
Series: Maximum Ride #7
Published by Grand Central Publishing on 2013-02-26
Genres: Science Fiction, Young Adult
Pages: 320
Format: Hardcover
Goodreads

Max Ride and her best friends have always had one another's backs. No. Matter. What. Living on the edge as fugitives, they never had a choice. But now they're up against a deadly force that's racing across the globe, and just when they need him the most--Fang is gone. He's creating his own gang that will replace everyone--including Max.Max is heartbroken over losing Fang, her soul mate. Her closest friend. But with Dylan ready and willing to fight by her side, and she can no longer deny that his incredible intensity draws her in. Max, Dylan, and the rest of their friends must soon join forces with Fang and his new gang for an explosive showdown in Paris that's unlike anything you've ever imagined . . . or read.




Incredibly disappointing!  There is only one more book left and it had better be an epic ending to an epic series but if it's anything like this installment, then I'll be sorely disappointed… AGAIN!
I don't even know where to begin nor do I feel like wasting my time blabbering on about how much I disliked this book.  I barely got through it and James Patterson's books are usually so incredibly easy to read with his style and short chapters, but this was painful.  It took me months to get through it and the only reason I finally finished it is because the finale is out and I want to read it and I can't until this one was done.
I've never had such an aversion to a book in my life and particularly not to one that's in such a great series as this one is… or was.  I have loved this series from the beginning and then THIS comes out and I'm left with a very bad taste in my mouth and I'm scared to death to read the finale.
It's a shame because I know I'm not the only one who really disliked this installment in the series.
Related Posts