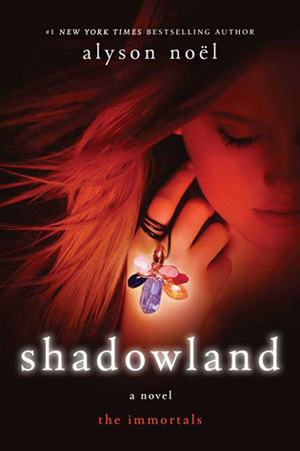 Shadowland

by Alyson Noël
Series: The Immortals #3
Published by Pan Macmillan on 2010-07-02
Genres: Fantasy & Magic, Young Adult
Pages: 368
Format: Hardcover
Goodreads


Ever and Damen have travelled through countless past lives – and fought off the world's darkest enemies – in search of each other. But just when their destiny seems finally within reach, a powerful curse falls upon them. A single touch of their hands, a soft brush of their lips will mean death for Damen – cast into the darkness of the Shadowland. But as she seeks to break the curse, Ever meets Jude – a green-eyed, golden surfer boy who understands magick, and understands Ever better than she realises. And she begins to ask a terrifying question: even if you're immortal, can true love really last forever?


Loved it loved it loved it loved it loved it!!!  I have been waiting for this book it seems like forever and it finally came and I finally got to read it and now I'm once again waiting for the next one!  Waiting is such a bummer!   This installment was the best so far and I thought they were all great!  I absolutely adore the way the author draws you into each chapter and then closes each chapter making it almost impossible to put the book down without reading further.  Honestly, I had a hard time shutting my light out and saving some of the book for the next evening. 
I am totally infatuated with this story.  It's completely original and amazing.  The characters are phenomenal and I love them all.  Even the bad ones!




Related Posts